No time for check-in?
British Airways have launched a bag collection service for their passengers, enabling them to check their suitcases in from their lounge.
The airline has teamed up with the app AirPortr to create the app which will reduce pre-flight hassle and save time spent in the terminal ahead of your flight.
The new service is available for all BA passengers living inside the M25 and flying from Heathrow, Gatwick and London City airports.
Once the service has been booked via the app (at least *nineteen hours ahead of the departure time), an AirPortr team will arrive at the address, weigh the luggage, but a tracking bar code on it, seal it in an 'anti-tamper' bag and take it to the airport.
Combined with online seat check-in, the new service allows BA passengers in London to go straight to security when they arrive at the airport and pick up their baggage hassle-free, from the luggage carousel at their final destination.
How much does this service cost?
The check in service for a single bag costs £20 from homes or hotels close to airports, £30 in central London (covering zone 1 and parts of zone 2) and £40 from Greater London, which covers suburbs out to the M25. Each additional bag is charged at £10.
Passengers can use the check-in service for any baggage that British Airways is prepared to carry, as long as it does not exceed the 23kg weight allowance.
So relax in your Clarendon London serviced apartment and let Airportr handle your luggage ahead of your hassle-free trip!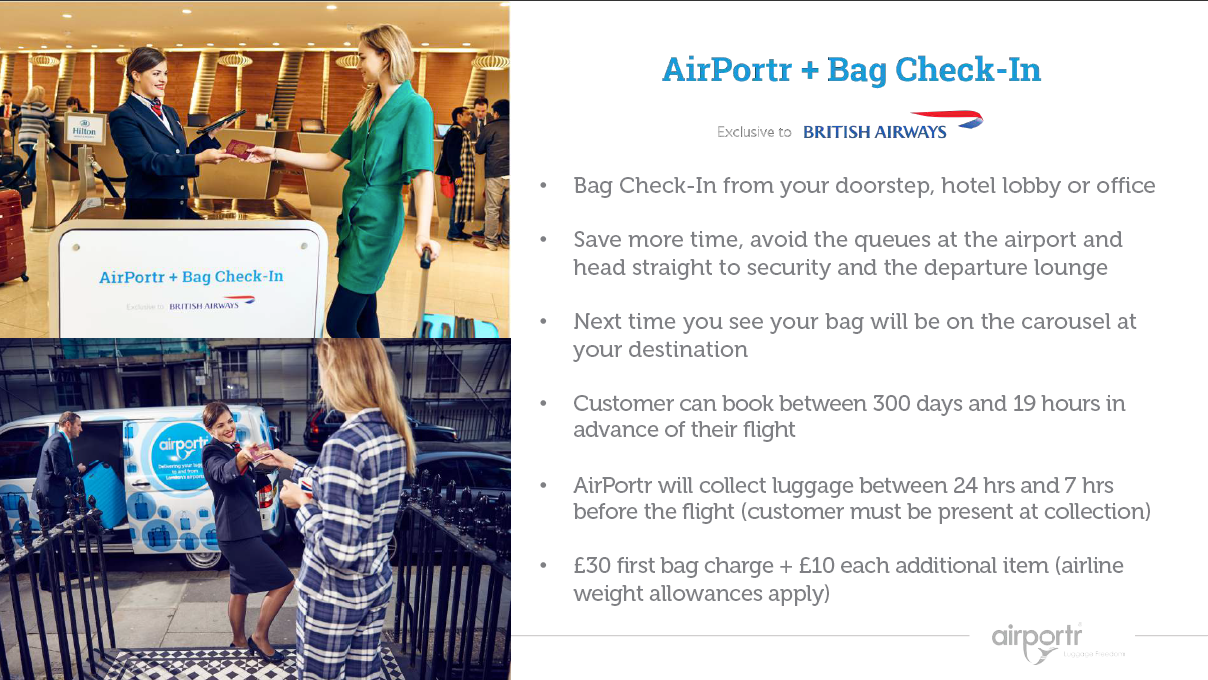 By Orianna Rosa Royle