For families relocating to London, schools are inevitably going to be a hot topic. The turnaround in quality of schools in the capital might encourage more to seek to find a housing solution in the capital itself, rather than move out to find somewhere cheaper.
The quality of London's schools and universities attracts global interest. Many teenagers and students from as far afield as China and India come to London for tertiary education, confident they'll get both an excellent education and a foothold in a global city as they embark on their career.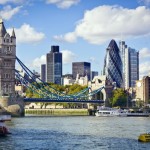 At local authority level, London's schools have improved steadily since the 1990s. One of the most important markers for the success of London schools has been the marked improvement in the performance of disadvantaged pupils. They now outperform their counterparts in the other areas of the country, improving results in the capital and providing a benchmark in performance for the rest of the country.
Schools are a deciding factor for families as they define where they are going to live. The blend of state schools, private schools, international schools and academies in London makes the city an attractive proposition, educationally. It means for families relocating the capital offers a wealth of choice when it comes to schools.
The tradition of families moving out of the capital for schooling appears to be an outdated one. But this does pose an issue for relocators. If central London is excellent for education, it isn't for housing. How can the two be corralled if a family is looking to move to London and wants to benefit from the good schools for their family but can't afford a house in the centre of the city?
Temporary or extended stay accommodation can help families when they relocate, helping them stay in an area or a locale centrally for a period of time before they buy or rent. It gives them a longer period of time to find the property that is right, or save up for a deposit. Clarendon's serviced apartments range from studios right up to three bedrooms in a variety of locations from Canary Wharf to Richmond, enabling families relocating to have more choice.
The flexibility of corporate housing, catering for families moving to a new city is of vital importance, especially when schooling is a factor. It provides stability and a home from home which is important if children are to settle into a new place and a new city. As London schools improve and become more attractive to families, the flexibility in housing means they don't feel they are outpriced from an area, but feel they have the time and the space to enrol their children, live in the neighbourhood for a while before they decide to invest permanently.