The Queen turned 90 this week, making her the longest serving British Monarch in history. To coincide with the landmark, celebrations and festivities are taking place in London.
At Windsor Castle and at various other landmarks around the city, many events were planned. 1,000 beacons were lit across the UK, with the Queen lighting the Principal Beacon at Windsor Castle. In the months to come there will be street parties, concerts and special church services across London, especially in June when the Queen's birthday will be officially celebrated, which also coincides with Prince Philip's 95th birthday.
For visitors coming to London, existing Clarendon guests and those who come to the capital especially for the festivities, there will be plenty to see. In May, from 12th to 15th, to mark the Queen's 90th Birthday there will be events planned to celebrate her life and passions. Across four evenings at Windsor Castle, Staines upon Thames being Clarendon's closest serviced apartments to the landmark, the celebration will include a focus on the Queen's dedication to the Commonwealth and her role with the armed forces, as well as continuing patronage. There will also be a special performance including Kylie Minogue, Andrea Bocelli and Katherine Jenkins. There will be 900 horses and 1500 participants.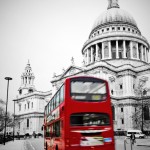 On Friday 10th June there will be a special service of thanksgiving at St Paul's Cathedral. This, the same day as Prince Philip's birthday, will be the weekend of the Queen's birthday on the Saturday. Always marked by the Trooping of the Colour this year will be no different. The Queen will leave Buckingham Palace by carriage then the Royal family will be at the Palace for a fly past at 1pm.
During this weekend, on 12th June, there will be a Patron's Street lunch party where the Mall outside Buckingham Palace will be turned into a huge street party with 10,000 guests enjoying lunch and performances in the street. There will be nearby big screens in St James' Park and Green Park.
For Clarendon's guests, it will be an important time to be in the capital and a chance to get a flavour of both London but also the affection for the Royal family and the Queen herself. Celebrating such a landmark occasion will make London awash with colour and performance this May and June. A moment in history, as well as an important celebration, means it will provide a special occasion to be remembered, with visitors able to get a taste of an historic city steeped in heritage.