Your Guide to Canary Wharf
Canary Wharf is one of the most visited cities in London, with thousands of people arriving and leaving every day. As a major business district in east London, this city calls for some of the best restaurants, high-class entertainment, and most leisure hotels. Being that there is a ton of people arriving in Canary Wharf every day for business or leisure travel, finding the ultimate guide is essential during your stay.
Well, good news! You have officially arrived at the Canary Wharf Local Area Guide. This where all the fun and excitement happens, directing you to the city's finest and most loved places. From the best forms of transportation and routes to city highlights, most beloved restaurants, and local amenities, this is the complete guide of Canary Wharf.
Now that you have chosen the number one source of Canary Wharf travel, there is no need to look any further. Everything you need to know is right here, crafted together in one simple guide for your use!
Canary Wharf area Highlights

Besides getting a breathtaking view of the beautiful city itself, there are plenty of area highlights that visitors need to be aware of during the duration of their stay. Some of what Canary Wharf is best known for, and the top city highlights are listed below:
The most iconic building of Canary Wharf is the One Canada Square, basically the empire state building of London. There is no doubt you will notice it first thing when you arrive in this wondrous city. It's completely understandable if you end up getting a crick in your neck from staring up at the magnificent building. In fact, One Canada Square is the second tallest building in Britain, trailing behind The Shard. This stunning 236-meter high tower is made up of 50 floors. Unfortunately, the building is not open to the public, but completely worth having a gander at.
Canary Wharf is known for their high-quality brewery tours. However, if you have never been here before, you would never know! The Meantime Brewery Tours are one of the hidden gems in the city that visitors often miss out on. The Meantime Brewery, for over 80 years, stands as London's largest investment in craft beer brewing. Their extremely interesting and exciting tours allow visitors to learn about the hard work that is put into a perfect fresh-tasting drink, not to mention, a tasting session of Meantime beers best selection! Now, who isn't down for some rich East London history and beer tastings?
Canary Wharf Crossrail Roof Gardens
Yet another Canary Wharf gem, this city highlight is a favorite among many. These urban roof jungles are filled with various plants and showcase performances. The Canary Wharf Crossrail Roof is known for its variety of free events, and workshops for the community. What makes this garden so unique (aside from is being on a rooftop under a beautiful glass dome) is it represents the district's heritage through its range of native plants brought in from the ships when Canary Wharf was a trading port. This one of a kind garden stands as a fantastic representation of the geography and history of Canary Wharf and is one of its strongest city highlights.
Ice Rink Canary Wharf is one of the most highlighted parts of the city at the start of autumn. It stands as London's 5-star ice rink, and is one of the largest in the capital! This one of a kind ice rink is London's only skate path that guides along trails of lit up trees beneath Canary Wharf's skyline. Not to mention, the Ice Rink Canary Wharf features a spacious heated outdoor terrace and a fantastic restaurant and bar. If you happen to travel to Canary Wharf during the fall and winter, you cannot miss one of its greatest highlights, the Canary Wharf Ice Rink!
Getting Around Canary Wharf
City transport information, aside from things to see and visit, is the most important must-have when travelling. You can't get anywhere without knowing your way around and which forms of transportation to take. Canary Wharf, like any city near London, has easy and convenient transportation available at all times. To make your travel easier and more enjoyable we broke down a simple list below of the most popular ways to get around Canary Wharf:
The DLR tube is the most popular ways of getting around Canary Wharf. The Jubilee line best serves the central Canary Wharf.
Why is the tube the best?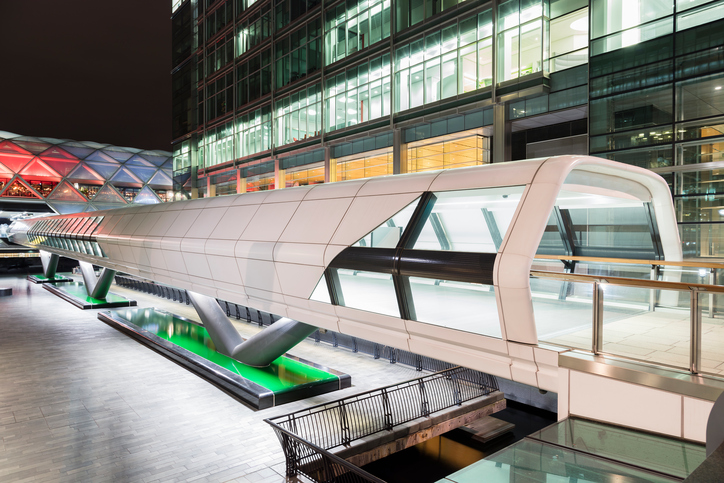 Well, the tube is actually the most affordable and convenient form of transportation for locals and visitors. You can purchase an Oyster card, which is used as a reloadable pass for all undergrounds and buses. Anyone can purchase and Oyster card at any local convenience store. The underground will have a pay station to reload your Oyster card with as much money as you think you need to travel around Canary Wharf. Plus, if you're not from the UK, you have to experience the charm of the Tube.
You are likely to hear "take the DLR" while you're visiting Canary Wharf. DLR is a tube line, the Docklands Light Railway, which runs directly into the City of London. Canary Wharf is well served by the DLR line, their stations lie at Canary Wharf, South Quay, Crossharbour, Heron Quays, Island Gardens, Mudchute, West India Quay and Poplar.
If you are here on an important business trip, occasion, or you just prefer to travel in style, traveling by cab or a chauffeured car rental is also another popular way of getting around Canary Wharf. Cabs, on the other hand, are always convenient, affordable, and available. However, for a chauffeured experience it will require a simple call or online order of whichever car you prefer to ride around in style in. Visitors are in good hands, there are chauffeured car services everywhere in London, as they are one of the most popular requests from visitors.
The amazing thing about Canary Wharf is the vast variety of ways to get around. There is a river bus service that links Canary Wharf Pier with Greenwich, London Bridge, Blackfriars, Tower Bridge, and Embankment (for Waterloo).
Using bus transportation is just as convenient and affordable (if not more affordable) as using the tube. If you are looking to get the full experience, we recommend taking one of the famous double-decker buses. Oyster cards are also used for buses as well.
Canary Wharf Local Amenities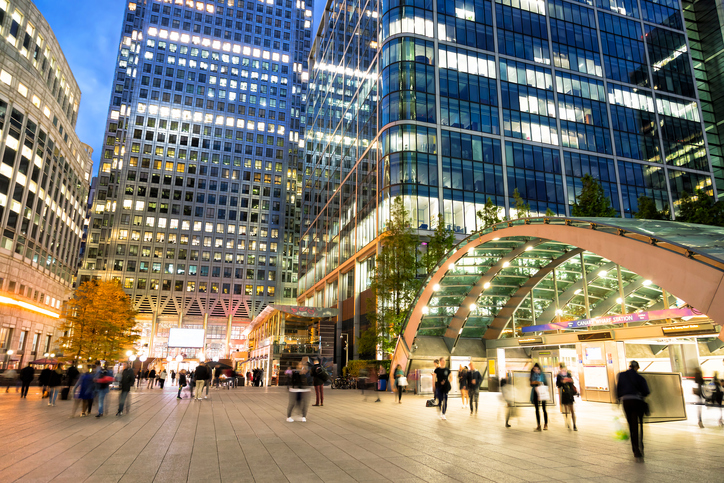 Canary Wharf Shopping Centre
The Canary Wharf Shopping Centre is one of the most popular local amenities and offers a wide range of boutiques and shops. It is also highly convenient for grocery shopping, as it includes a Waitrose and Asda superstore just a corner away.
Just up the road at Poplar, the Billingsgate Fish Market is open to the public! Just make sure you get there early enough, as it ends at 9:30 am!
The Idea Store is a library located in Canary Wharf, and offers job support, legal advice, a variety of activities for kids, and even a knitting club!
Best Restaurants in Canary Wharf for Business Lunch and Dinner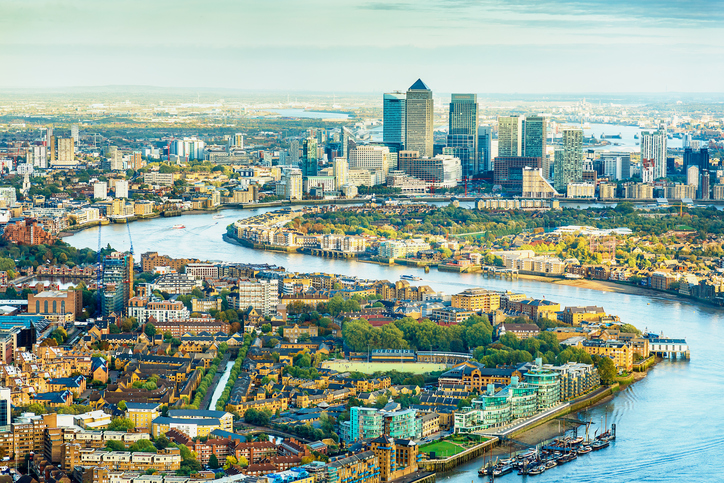 Looking for a nice place to chow down while on here on business, whether it's for a meeting, or to treat yourself to a lovely evening? With restaurants scattered along the waters edges and a variety of pleasant eateries suit for any occasion, Canary Wharf has the perfect selection of restaurants.
As one of the top high-scale restaurants in Canary Wharf, Le Secret Des Rotisseurs serves a classic French bistro cuisine.
For a more elegant chic type of night, the Gaucho serves as a wonderful backdrop for their Argentine food and wine selections.
Their outstanding reviews can vouch for themselves, this modern British menu also showcases a menu of over 3,000 whiskeys and an impressive cigar menu.
Talk about eating with a view! The Plateau sits on the fourth floor of Canada Place, delivering the most unbelievable views, and creating impeccable French culinary selections.
If it's fine Italian dining you want, look no further than Bella Cosa Restaurant in the heart of Canary Wharf and experience the most delicious delights from head chef Kentaro Torii.
Best Gyms/Leisure in Canary Wharf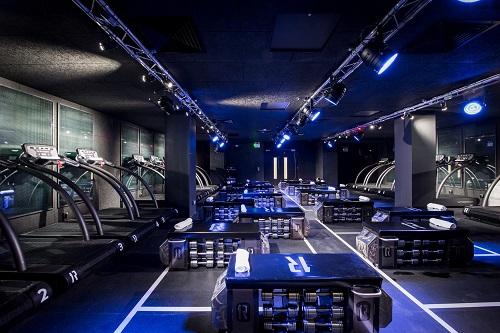 During your stay, visitors are always welcome and preferred to get a nice sweat going at Canary Wharf fitness and leisure centers. Whether you're here on business or vacation, getting the blood pumping and sticking to your normal fitness regimen will help better your visit here at Canary Wharf.
Consisting of three full floors, this new modern sports club is taking gym membership to a whole new level! Not to mention, it comes with a bar and deli- yes, we are serious.
Canary Riverside Health Club
This state of the art gym offers visitors a breathtaking view of the river while getting a nice workout in.
What Shops Does Canary Wharf Have to Offer?
From designer labels, spanning beauty, small boutiques, fashion, fitness, home ware and much more, Canary Wharf has about 120 stores across five different malls. Whatever you need, without a doubt, you will find it at Canary Wharf's many shops.
Canary Wharf Shopping Centre
Cabot Place
Churchill Place Shopping Mall
Pretty Ballerinas Canary Wharf
Hobbs
The Best Things to do in Your Downtime in Canary Wharf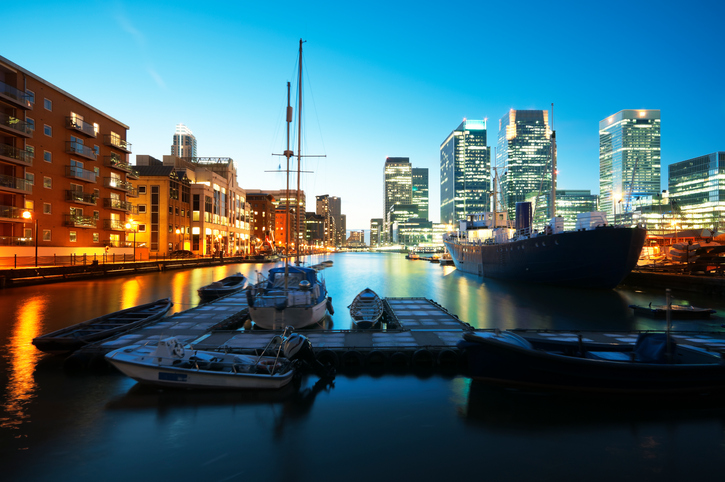 Have a break in between meetings? While visiting Canary Wharf, there are many stimulating things to do on your downtime that will be worth your time!
Docklands Sailing and Watersports Centre
Where all the fun is located in one spot, Docklands Sailing and Watersports Center is located right in the heart of Docklands. Canoeing, power boating, windsurfing, and sailing are the various water sport activates you can participate in.
Museum of London Docklands
Sitting at the corner of the North Dock, this Eastern London museum withholds 10 galleries, which cover the rich history of the Docklands area. Telling the history of the London's River Thames, and growth of the Docklands, this family-friendly museum is a favorite among locals and visitors.
This hidden Jewel, and crown of Canary Warf's green spaces, Mudchute comprises of 32 acres of luscious countryside and city farms. With more than 100 animals, the land is completely available to the public.
Best Transport and Commute routes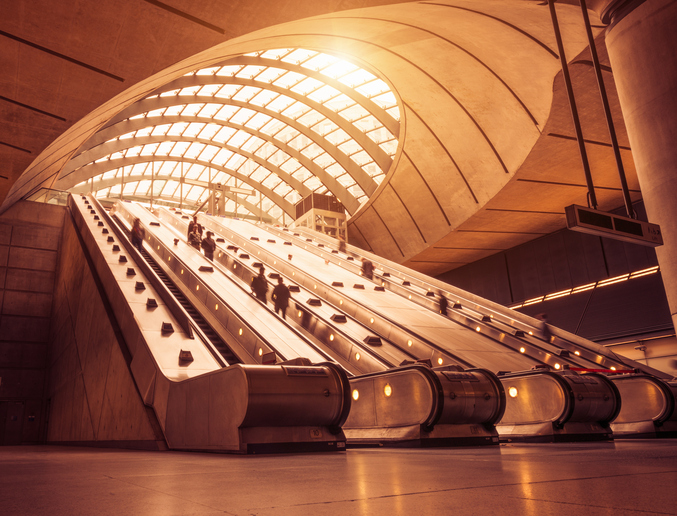 Tube:
The Jubilee line best serves the central Canary Wharf, however, you do have two tube station facilities, the Docklands Light Railway, and the Jubilee Line.
Bus:
Since you are currently heading in from East London, the D3, D7, and D8 will bring you straight to Canary Wharf. Also, the 277 heads to Islington and Highbury, and there is also a night bus, the N550 coming from Trafalgar Square.
Airport:
The London City Airport is just a few minutes away if you travel by cab. By taking the line 474 bus you are looking at only twelve minutes to Canary Wharf, or the DLR (docklands light railway).
Local's Favorites
Looking for some innocent fun or a perfect date night? Canary Wharf locals enjoy Revolution Karting, a 650 meter outdoor electric karting track. It's the perfect fun zone for all ages.
The Parlour Bar and Kitchen
This all-day and evening venue is a must, if the locals love it, you will too! This unique modern venue is complete with an international sharing menu and cocktails. Not to mention, this place is great for groups.
A huge part of travelling we cannot forget, coffee! Where the locals like to cozy up and relax, Taylor St Baristas is a fine coffee house dedicated to smooth espresso and delicious cakes.
Why Canary Wharf is a Great Place to Stay
Where to even begin? Well, Canary Wharf is a wonderful place to stay for a number of reasons. First off, the amazing selection of fine eateries and bars are high-class and you won't be able to find anywhere else. The breathtaking skyline is one of few skylines like that in Britain. Lastly, as this is the business district, it's loaded with cafes, gyms, easy transportation, and shopping! Visitors will never have to travel far for a thing, just a couple steps to almost anywhere.
Canary Wharf History
The majority of London's success is credited to the city's access to water. With that being said, during the 1690's, a dock was built at Rotherhithe, West India Dock, and St Katherine Dock. These docks attracted workers from all over the UK and the world. In fact, the West India Dock was the largest and most expensive project in the world at the time of the late 18th century. These docks boomed after WWII, and modern sheds slowly replaced the warehouses. Back in 19th Century East London, Canary Wharf was a bustling storage area for imported goods. Today, it stands as the financial and business hub of London.
Top Three Most Popular Canary Wharf Serviced Apartments:

If you're coming to Canary Wharf, there are plenty of options to select from for your serviced apartment.  Book one today and begin planning your trip to this amazing spot! If you are looking for the best serviced apartments Canary Wharf has to offer look no further.
Clarendon Lanterns Court serviced apartments: superbly appointed accommodation ideally suited to corporates seeking  extended stay accommodation in Canary Wharf. Lanterns Court also benefits from a 24 hour concierge service for added guest convenience and a lift that services all floors.
Clarendon Discovery Dock East serviced apartments: which offers a choice of one and two bedroom superior apartments that overlook the wharf and towering office buildings. These light and spacious apartments are the closest you can stay to Canary Wharf and put you a 5 minute walk from the offices.
Clarendon Duckman Tower serviced apartments: perfectly located and in close proximity to central Canary Wharf offices and Jubilee Place. These striking new Canary Wharf serviced apartments provide guests with superior accommodation in a state of the art building with all the amenities required for everyday corporate living.