The British monarchy is the most famous monarchy on the planet.
No other royal family has captured the imagination of people all over the world. It is not unusual for the media's attention to be directed at what the royals are doing; and with Prince William and Princess Kate expecting their first child, you can expect the media to be keeping a vigilant watch.
If you're a royal family watcher then you wouldn't want to miss the opportunity to visit Buckingham Palace. From 27 July to 29 September, Buckingham Palace's State Rooms will be open to the public.
Every year, different exhibitions are shown in one of the Palace's State Rooms. For example, previous exhibitions included Her Majesty's evening dresses, personal jewellery and her Coronation gown. One of the more interesting tours will include the nineteen State Rooms. The facts and history surrounding each one of the historic rooms are explained through an audio commentary that is played at the entrance. After the tour ends, tour guests can go and explore the Palace garden, including the famous lake located on the south side of the garden. There is also a souvenir shop where you can buy gifts and memorabilia for your loved ones.
The 2 hours and 30 minutes tour is a rare opportunity to see what's inside Buckingham Palace. You'll see where the most important events inside the premises are held and also get a glimpse of how the Royals live. It's a tour that should be in your itinerary if you're going to visit London this summer.
Don't miss this opportunity. Book the perfect serviced apartments with us. Our Clarendon Victoria Apartments are just 200 metres away from Buckingham Palace.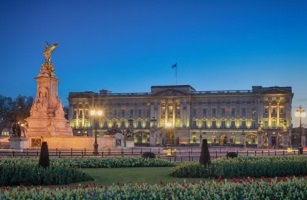 See you in London!